We are delighted to welcome four dynamic new members to our Board of Directors. Mike Allmendinger, Brian Hayer, Susan Mathison, and Sam Wai bring great enthusiasm and business expertise, and we are grateful for their participation. Read on to see what drew them to the Museum.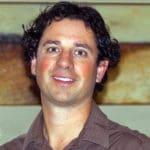 Mike Allmendinger
General Manager, Kilbourne Group
Principal, Land Elements
"To locate the Museum in downtown Fargo was a visionary move, and it's had a tremendous impact on our culture in Fargo and Moorhead. I'm especially excited to support the experiences that the Plains Art Museum creates for our region, and I'm looking forward to the opportunity to support this vision."
Mike is the founder of Land Elements, a landscape architecture company with a team of landscape architects who focus on concept design to create a unique sense of place in the outdoor environment. In 2006 he also joined the Kilbourne Group as general manager. Kilbourne Group is a catalyst of inspiration and action for vibrant downtown communities. Mike is an active board member of Fargo's Downtown Community Partnership and a hockey coach with Fargo Youth Hockey.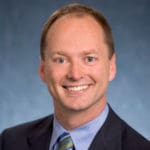 Brian Hayer
President and CEO, Warner and Company Insurance
"I have been interested in art since I was a child. I collected artwork over the years and became even more interested when I won an auction item at the Plains Art Museum Spring Gala a few years back for a trip to New York with a guided art tour from the chief curator. It was an awesome experience. I chaired the Gala in 2013, and I'm excited to get more involved."
After joining Warner and Company Insurance in 1986 as a business marketing trainee, Brian worked his way to leadership positions and was named president and CEO in 2007. In 2012, Brian and his company received prestigious recognition as the U.S. Small Business Administration's National Family Owned Business of the Year, and the Fargo Moorhead West Fargo Chamber of Commerce Business of the Year. He is an active member of several education, arts, and civic groups, and holds current leadership roles with the United Way of Cass Clay, Fargo Kiwanis, and the Downtown Community Partnership, among others.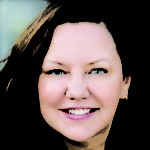 Susan Mathison, M.D.
Owner/President, Catalyst Medical Center
"I have been interested in art from an early age when I won a contest for drawing a bunny. My mother and aunt are skilled artists and I loved watching them work. I've enjoyed supporting local artists and have filled the walls of my office with regional color."
Dr. Susan Mathison is the founder and medical director of Catalyst Medical Center & Clinical Spa in Fargo. She specializes in Otolaryngology (ear, nose and throat), head/neck surgery and facial plastic surgery. A passionate advocate for total wellness and a skillful entrepreneur, Susan is a sought-after speaker, a columnist for The Forum of Fargo-Moorhead, a popular blogger, and the author of an upcoming book, Positively Beautiful: Loving the Skin You Are In. She also serves on the board for Dakota Medical Foundation, and has established a family fund through DMF that supports health initiatives with an emphasis on women and children.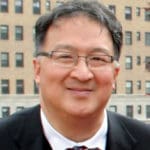 Sam Wai
Treasurer, American Crystal Sugar
"I enjoy art and have collected art for decades. I feel that art reflects who we are, our time and place, and ultimately, the human spirit."
Sam Wai is the treasurer at American Crystal Sugar Company, the largest beet sugar producer in the United States, which generates nearly 20 percent of the nation's sugar. He has worked in various financial roles at the company since 1979. Sam is a keen expert on wine who teaches Fargo/Moorhead Communiversity courses that provide meaningful insights on a region's wine, history, and culture. A classical music devotee, he is also on the Board of Trustees for Minnesota Public Radio and served many years on MPR's Regional Advisory Council for Fargo/Moorhead.
View Event