Creative Voices series starts Nov. 13 featuring Laura Youngbird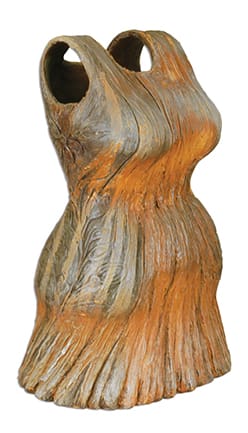 Artist Laura Youngbird will share insights about her work as the first speaker in the Creative Voices series, which will feature talks by Native American artists. The talk on Nov.13 starts at 6:30 p.m., and is free and open to the public.
In addition to her work as a professional artist, Youngbird teaches at Circle of Nations School, an inter-tribal, off-reservation boarding school for youth in grades 4-8 located in Wahpeton, N.D.  Youngbird's sculpture Waabi-Giziibiigiingwe (White Washed), is part of the Museum's permanent collection and is currently on exhibit in the first floor gallery.
This talk is part of an ongoing series in conjunction with Plains Art Museum's new project, Creativity Among Native American Artists. The project is aimed at bringing visibility to Native artists in North Dakota, South Dakota, Minnesota, and Wisconsin through expanded exhibition, professional development, and programming opportunities at the Museum. The project will also build a network of artists, Native and other nonprofit organizations, and audiences across the region.
Creative Voices: Native American Artists at Plains Art Museum
Thursday, November 13, 6:30-7:30 p.m.
Free and open to the public, light refreshments provided