Join us at Mark Dion talk and open house on Sept. 16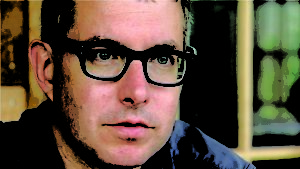 Plains Art Museum is hosting an open house on Tuesday, Sept. 16, with a talk by international artist Mark Dion, followed by an evening of previews of upcoming events and classes. The talk and open house are free and open to the public.
"Nurse Logs, Giant Gulls, and Cave Bears: The Curious Public Art of Mark Dion," begins at 5:30 p.m. on the Museum's third floor. Dion will provide insights into his process of gaining commissions and creating engaging public spaces and sculptures. His public art projects are in Seattle, New York City, Philadelphia, Norway, and England, among other locations. He has exhibited at London's Tate Gallery, the Museum of Modern Art, and was featured on the PBS series art:21.
Dion will also give an update on his design for the Fern Grotto for Fargo, one of the Museum's Defiant Garden projects. Join the Mark Dion event on Facebook
The open house is from 6:30 – 8:00 p.m., and is designed for anyone who wants to learn more about the Museum's creative offerings for individuals, families, educators, and groups/organizations.
Curator Becky Dunham will provide a preview of upcoming exhibitions at 6:45 p.m. in the first floor Presentation Center. At 7:15 p.m., staff will give a tour of the Pollinator Garden at the Plains, and also offer fall class information, demos of print-making and ceramics, and hands-on art activities for adults and children in the Katherine Kilbourne Burgum Center for Creativity.
Visitors are encouraged to take in the exhibition Heart/Land: Sandra Menefee Taylor's Vital Matters, which closes Sept. 21, and see the works of Fargo-Moorhead Visual Artists in the FMVA Studio Crawl Preview, opening Sept. 13.
Contact 701-551-6100  for more information. Join the Fall Open House event on Facebook