Museum hosts Sept. 25 receptions for FMVA, teaching artists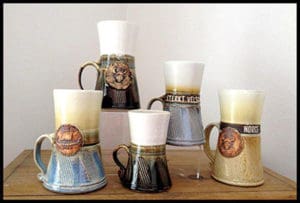 Plains Art Museum will host two simultaneous opening events on Wednesday, Sept. 25 from 7 to 9 p.m., to display new artwork by the Fargo Moorhead Visual Artists (FMVA) and the Museum's teaching artists.  Both events and the Museum galleries will be free and open to the public that evening.
The FMVA reception is a preview of works across a range of mediums by more than 40 artists participating in the annual FMVA Studio Crawl. The show and reception will be in the Xcel Energy Gallery and stays on exhibit through the Crawl, which is held on Oct. 5 and 6.  During the Crawl, visitors to the museum who present a Crawl brochure will have free admission to all galleries.
The "Meet the Artist" open house in the Katherine Kilbourne Burgum Center for Creativity showcases the talents of several professional teaching artists who lead adult and youth classes. Visitors are invited to explore the various classrooms in the Center for Creativity and connect with instructors during the open house.
For more information, visit fmva.org and plainsart.org.
Photo: Pottery by Ren Fuglestad