"Sodbuster" is on the move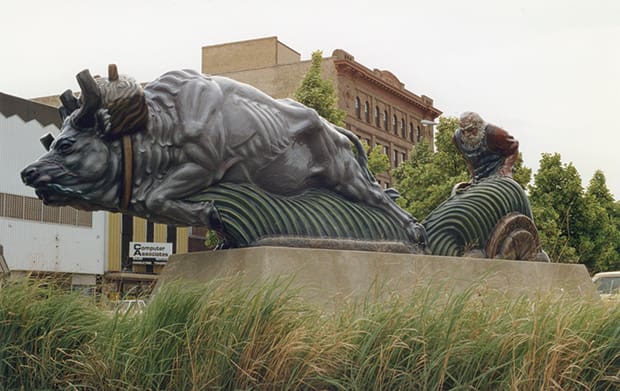 After more than a decade in storage, one of Fargo-Moorhead's most important pieces of public art is finally headed for conservation. Today the iconic Sodbuster sculpture, created by Luis Jiménez in the early 1980s, was carefully loaded on a truck heading for Oberlin, Ohio. Once it reaches its destination, the famed statue will spend more than two years under the care of The McKay Lodge Conservation Laboratory, experts in outdoor sculpture conservation with specific experience conserving other Jiménez sculptures.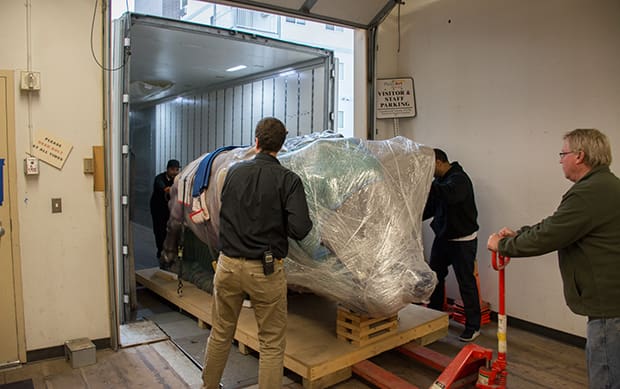 Once restored, the sculpture will be brought back to Fargo and installed as a centerpiece in the Fargo City Hall Civic Plaza. We're excited to see the results of this major conservation project, and look forward to sharing progress details with you on our website. Read more about this exciting announcement, and stay tuned for future updates!