Welcome to the Northern Plains Summer Art Institute.
During this two week course, you'll work with a group of artists from around the country. Here, you will learn everything from the foundations of art technic and theory, and about the artists that have come before you.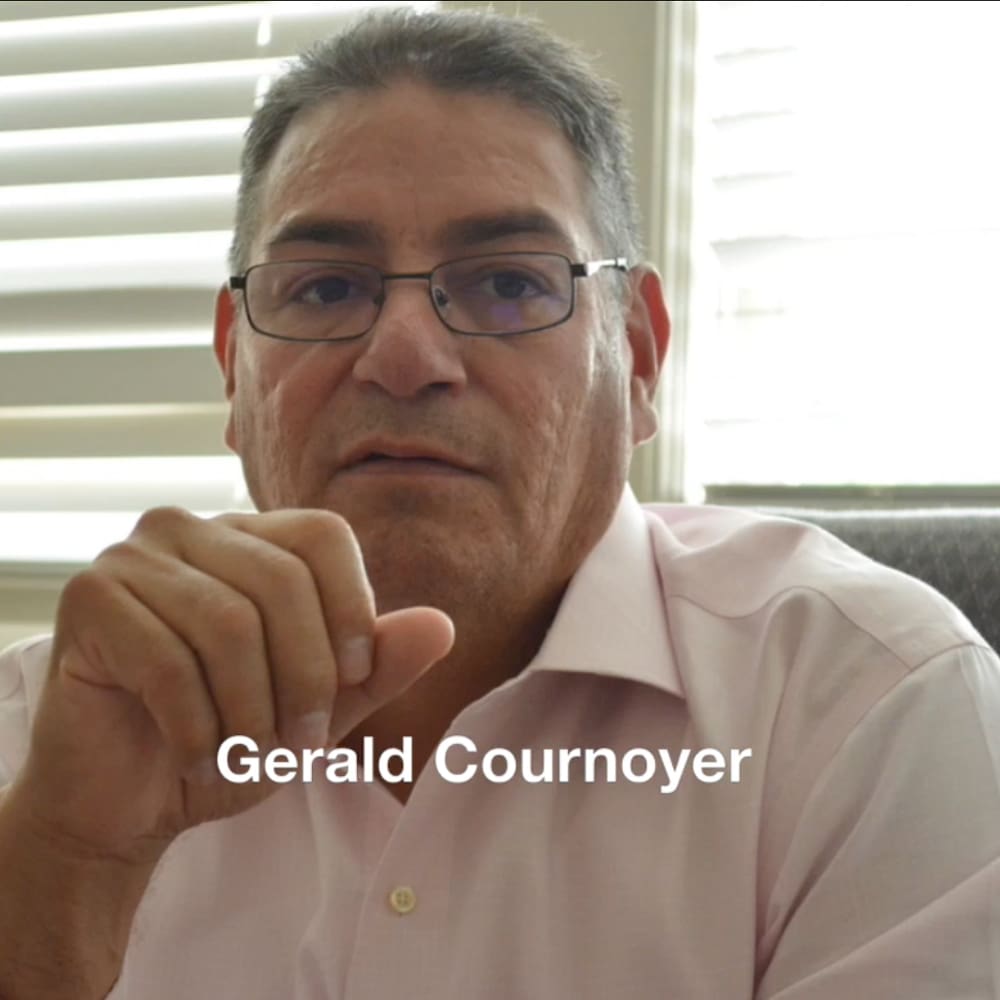 Gerald Cournoyer
Gerald Cournoyer, an Oglala Lakota from Marty, South Dakota followed in the footsteps of prominent Lakota painter, Oscar Howe to the University of Oklahoma, to pursue and eventually achieve, his Masters of Fine Arts in painting. Previously, Cournoyer attended the Institute of American Indian Arts in Santa Fe, where he received an Associate Degree in Fine Art in painting. He later received his Bachelor of Fine Arts, and then a Master's degree, at the University of South Dakota in Interdisciplinary Studies. After receiving his Master's Degree at The University of Oklahoma, he was employed as a professor of painting. Mr. Cournoyer also holds a Master's Degree in Non-profit Arts Management utilizing his expertise in networking and developing relationships among artists and the funding agencies who support artist philanthropy. Gerald is the current Chair of the Indian Art Department at Bacone College in Muskogee, Oklahoma.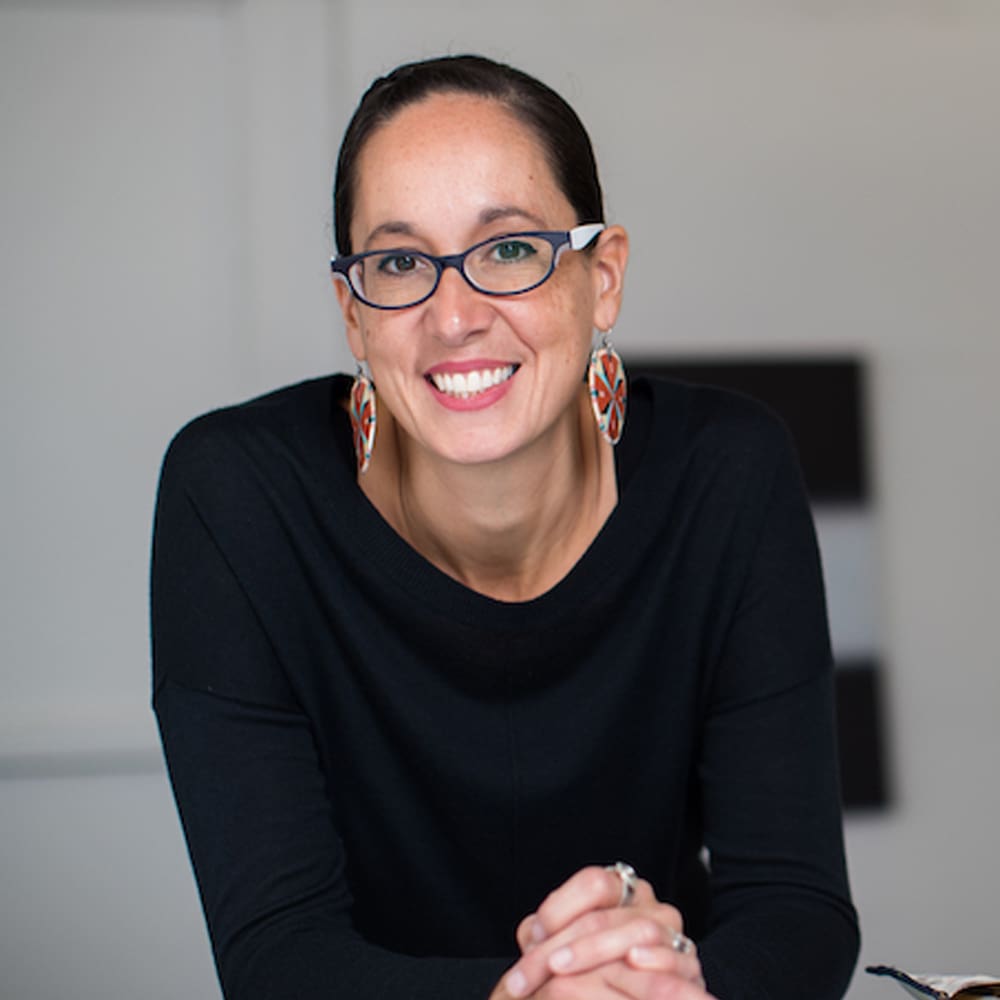 Dyani White Hawk
Dyani White Hawk earned her MFA from the University of Wisconsin-Madison and her BFA from the Institute of American Indian Arts in 2008. She's a recipient of the 2019 United States Artists Fellowship in Visual Art, 2018 Nancy Graves Grant for Visual Artists among many other grants and fellowships. Most notably, she recently received the Star Tribune's 2019 Artists of the Year, in which she shares this recognition with five other Indigenous artists in Minnesota.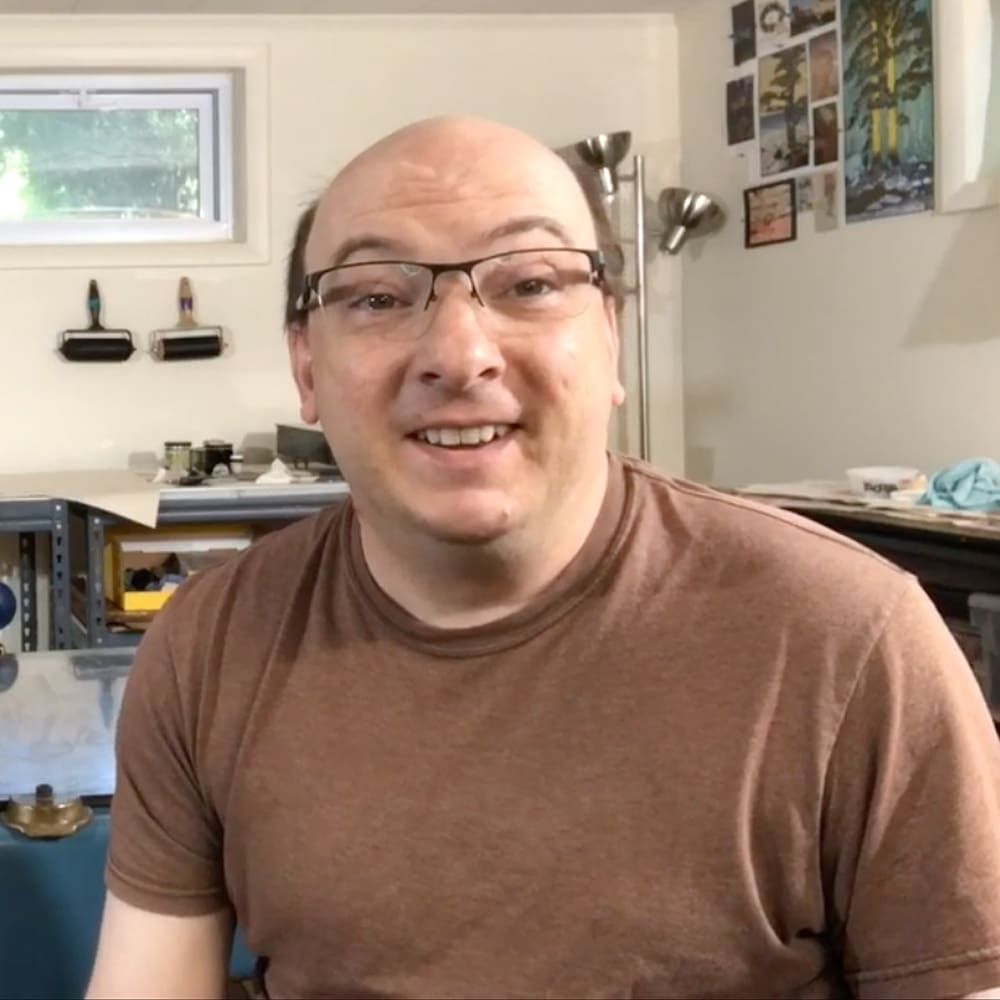 Kevin Bowman
Associate Professor Kevin Bowman joined the art department of the Takoma Park/Silver Springs campus at Montgomery College in January of 2017 and teaches printmaking, foundations design and drawing. Born and raised in Hartford City, Indiana, he earned a BFA from Ball State University and an MFA from the University of South Dakota. Following completion of his graduate work, he taught at the College of the Sequoias in Visalia, California, while also serving as the director and curator of Arts Visalia, a non-profit community art center in Visalia.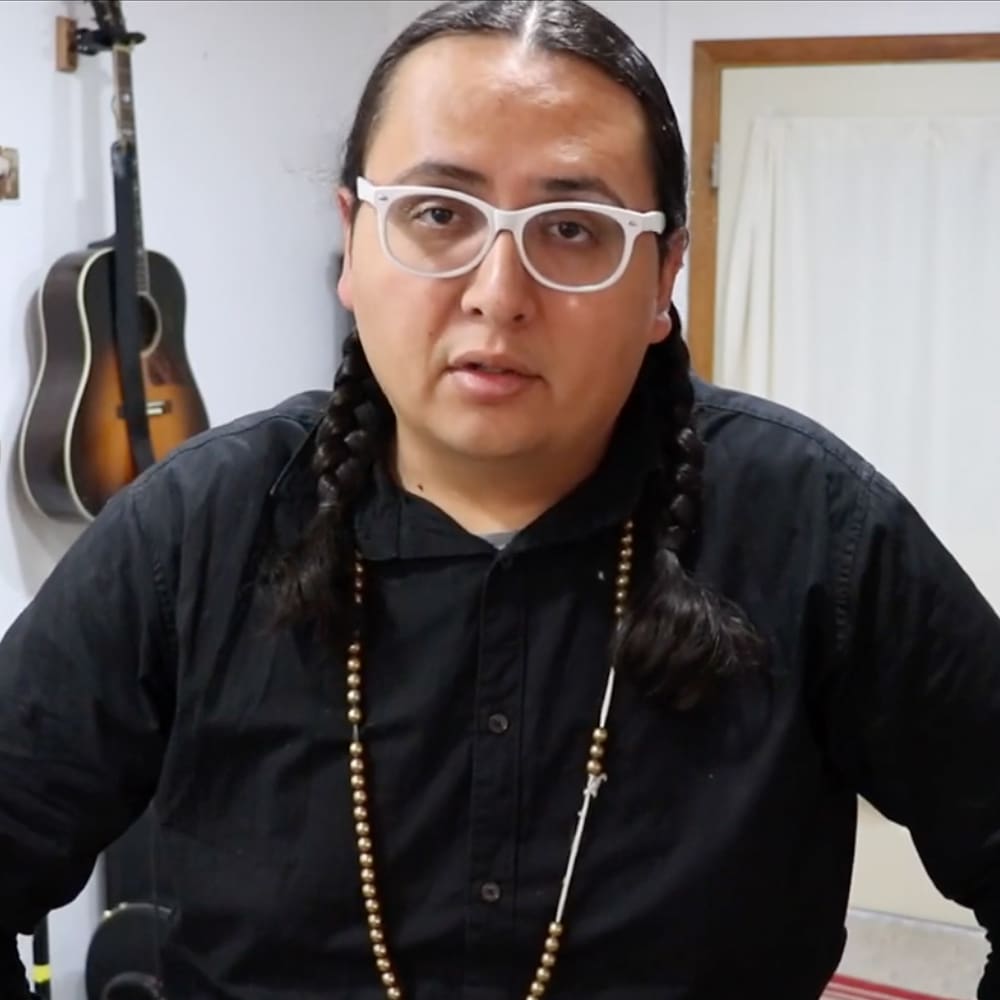 Marty Two Bulls Jr.
Marty Two Bulls Jr. is a working artist and art educator based in Rapid City, SD. Two Bulls is an enrolled member of the Oglala Sioux Tribe. Two Bulls grew up in a family of artists. His father, Marty Two Bulls Sr., is an accomplished artist and gave Marty Jr. his first art education. Two Bulls eventually went on to study art at The Institute of American Indian Arts in Santa Fe, NM where he earned a Bachelor's in Fine Arts in 2011. Two Bulls has exhibited his artwork in galleries and museums both nationally and internationally. Aside from his studio practice, Two Bulls is a member of the Art Faculty at the Oglala Lakota College where he teaches art and art history across the Pine Ridge Indian Reservation.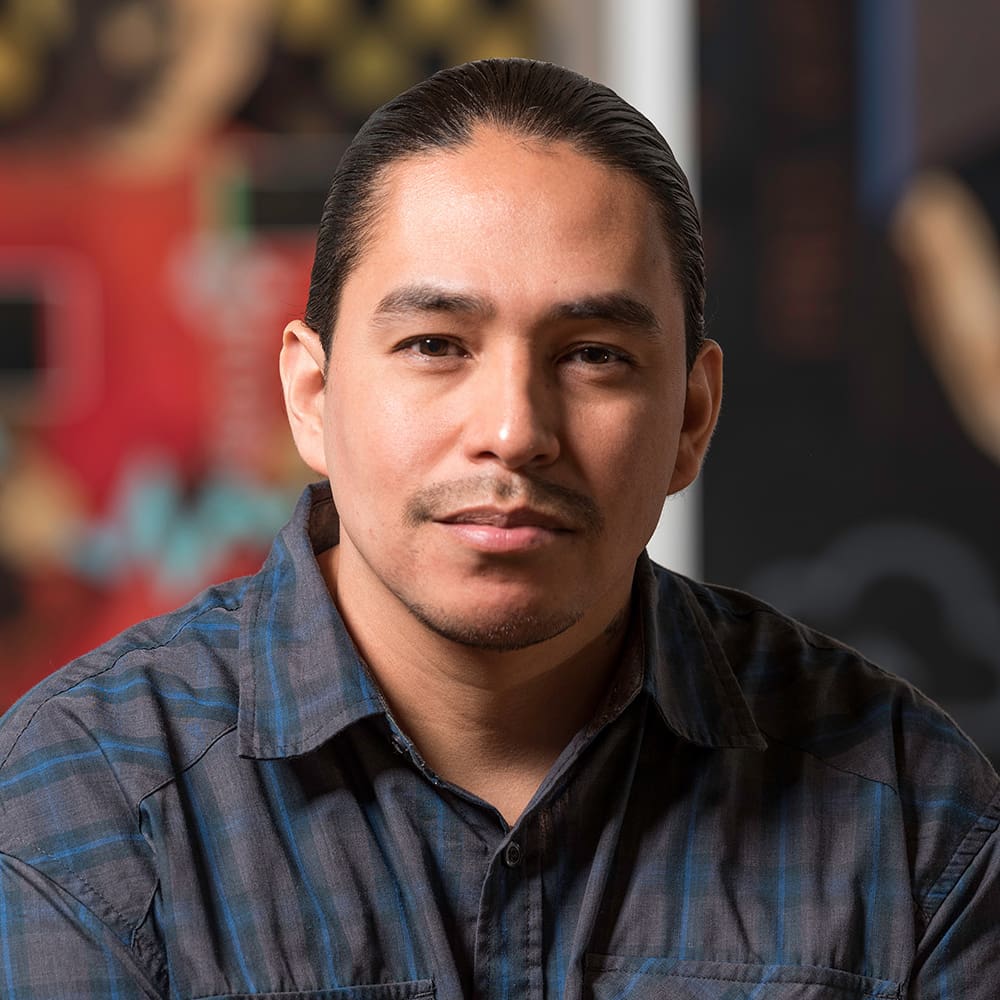 Keith Braveheart
Keith Braveheart is a young and leading artist in South Dakota who currently resides in South Dakota. Keith received his bachelor's degree at the American Indian Arts Institute in Sante Fe NM, and his MFA at the University of South Dakota in Vermillion SD. Currently he is teaching at Oglala Lakota College on the Pine Ridge Indian Reservation.He currently serves on the South Dakota Arts council and will be an instructor on the upcoming Northern Plains Summer Art Institute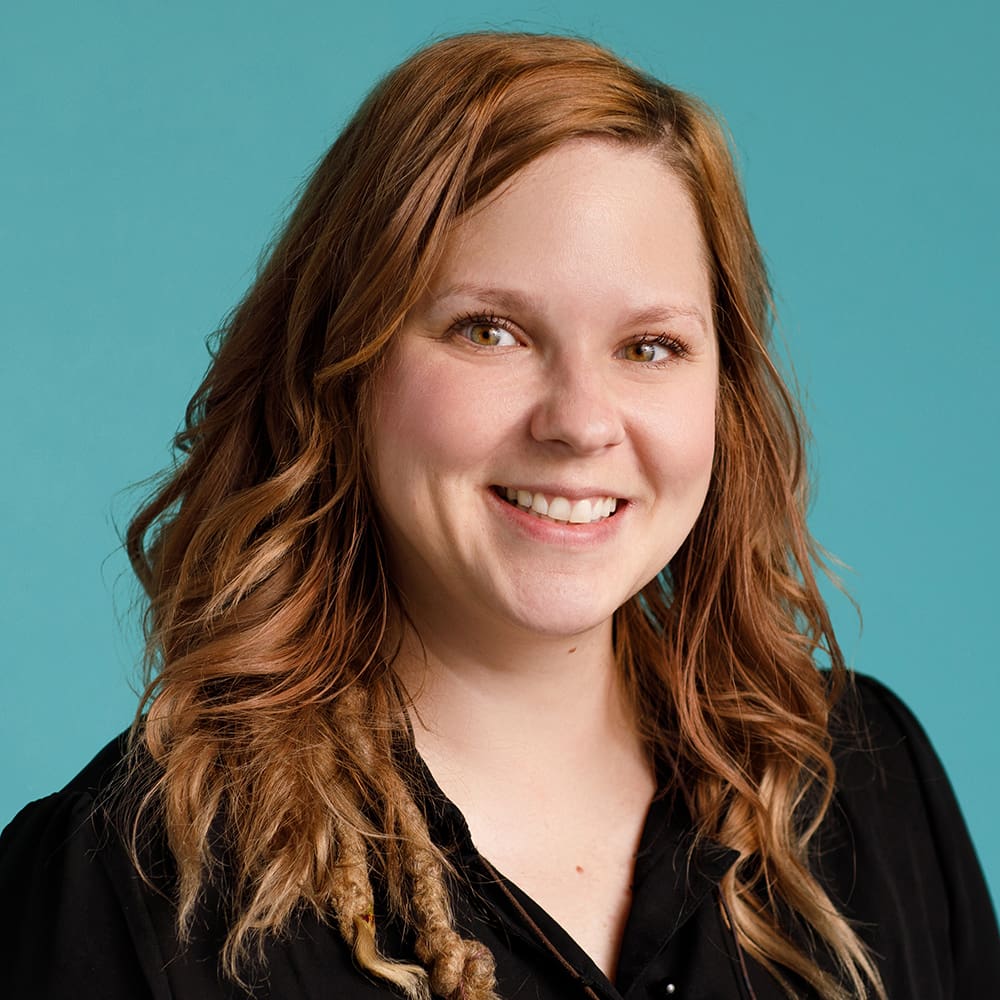 Amanda Heidt
Amanda Heidt is a graduate from Minnesota State University Moorhead in 2013 with a Bachelor of Fine Arts emphasis in Printmaking. Born and raised in Bismarck, North Dakota, she currently resides in Fargo, North Dakota. Heidt has participated in various internships and residency opportunities in printmaking, including an internship at Robert Blackburn Printmaking Workshop in New York City. Currently, she is the manager of Hannaher's Inc. Print Studio inside Plains Art Museum where she manages daily activity in the studio; she is a teacher for youth and adult classes and workshops and classes, curates various print exhibitions, hosts an artist- in- residence and visiting artist program, and is a contract printer with regional artists. Heidt also is the artist-researcher, coordinator, and teacher for P.E.A.R.S. (Printmaking Education and Research) studio at North Dakota State University.
About Northern Plains Summer Art Institute
The Northern Plains Summer Art Institute (NPSAI) is a two-week (June 14-26, 2020) intensive art program for twelve (12) Native American high school students from North Dakota, South Dakota, Minnesota, and Wisconsin seeking an art education that mixes fundamentals in art and a connection to their cultural identity. Students will spend two weeks with their peers learning from active Native American professionals in multiple disciplines of the art world. The program is free for all who attend, which will include housing, meals, coursework and all art supplies are provided with the program.
The Northern Plains is home to many Northern Plains and Woodland nations across the Midwest, and out of many of these Nations some of the most prolific artists have emerged. From Oscar Howe (Yanktonai Dakota), Robert Penn (Omaha), and Fritz Scholder (Luiseño) a long tradition of world class artists have had their roots from right here in the Midwest. The NPSAI looks to foster this tradition, from artist/educators an education that will support and strengthen the next generation of young artists.
Eligibility
High School Student starting 10th – 12th grade next academic year, or Freshman college students (up to first year completed age limit 20) from North Dakota, South Dakota, Minnesota, and Wisconsin.
A dedicated student who pursues the visual arts and has an interest in their Native American culture.
Students are selected based on a submitted portfolio of their artwork, one letter of reference, and a signed Guardian Permission Form.
Submission Instructions
Submissions are closed.
Applicants can fill out the online form below.
It is recommended that a student include 8 – 12 pieces of work for their portfolio. The portfolio can be uploaded in the online form or include a link to where the portfolio can be viewed.
One (1) reference letter from a teacher or individual on why a student should be considered for the institute.
Completed (signed) Guardian Permission Form. Download here.
Reference Letters and Guardian Permission Form can be emailed or mailed to Joseph Williams at jwilliams@plainsart.org , or: C/O: NPSAI, Joseph Williams, Plains Art Museum 704 1st Avenue North, Fargo, ND 58102
Student Rights and Responsibilities
Students have a right reside and learn in a safe environment and obtain an education as described by the NPSAI. Students are expected to attend all classroom instructions and participate in scheduled events.
Students will begin each day with a fundamental drawing course and a history lesson on Native American Art. Different courses will be explored during the two-week experience, as well as a day trip to Plains Art Museum and the community of Fargo, North Dakota. Students will participate in a group mural project on the campus of Circle of Nations School in Wahpeton, North Dakota, and on the final day a closing art reception at Plains Art Museum in honor of the student's work. This event will be open to families and to the public.
Students will have time to work on their own assignments and art, and will have selected works exhibited in the Starion Bank Gallery at the Katherine Kilbourne Center for Creativity in the Plains Art Museum.
Students can bring their own mobile phones with them to the institute as landlines will not be available during summer sessions. Student's family and legal guardians are also required to provide their own transportation to and from the Northern Plains Summer Art Institute.
Room and Boarding
NPSAI students will be hosted at Circle of Nations School in Wahpeton, North Dakota. At Circle of Nations School, students will stay in Keeble Dormitory, a modern and secure dormitory where students will share a dorm room with a roommate  and have access to a large open television lounge. All meals will be provided to the students through the Circle of Nations School dining facility. All meals will be provided for students at the Institute, but if a student wishes to bring their own snacks they are free to do so. Students are expected to bring their own bedding, (bed sheets, blankets, pillows, etc.)
Sponsor and Statement
The 2020 Northern Plains Summer Art Institute is sponsored by Plains Art Museum of Fargo, North Dakota. The Creativity Among Native American Artists Initiative (CANAA) at Plains Art Museum will cover all costs of tuition, supplies, meals, and boarding. The NPSAI will be hosted by Circle of Nations School where the majority of classroom instruction will take place. Please note that Circle of Nations School is a smoke and drug free campus. Any students who violate Circle of Nations School alcohol and drug policy will be terminated from the program and removed from campus. Additional programming will take place at Plains Art Museum which will require a commute to and from Fargo. Transportation will be provided through the NPSAI program. Family members and friends are discouraged from uncoordinated visits with students without prior arrangements with NPSAI and Circle of Nations School. Circle of Nations School is a closed campus and all visitors must check in with the administration beforehand.
Plains Art Museum is the largest and only accredited art museum in North Dakota, reflecting our "demonstration of the highest professional standards for education, public service and collections stewardship, and a commitment to continued institutional improvement." Less than 7% of American museums have the distinction of being accredited.
Circle of Nations School is an inter-tribal off-reservation boarding school, chartered under the Sisseton-Wahpeton Dakota Oyate and funded by the Bureau of Indian Education. Circle of Nations School serves American Indian youth in grades 4 through 8.
Support for the Northern Plains Summer Art Institute is provided by Windrose Fund.