You're Our Story
As another year draws to a close we thank you. Plains Art Museum is not just a building, it is a living, breathing, and evolving part of our community – thanks to you! You're Our Story. We are nothing without your ideations, creativity, and support. How does the past year look to us? It looks great.
Throughout the next 90 days we are sharing statements from Museum leadership, Staff, as well supporters as we reflect on the past and look forward to the future. We are Your Art Museum and You're Our Story.
Donate anytime before December 31, 2021 to our end of year campaign.
The current era provides some unique challenges to arts and cultural organizations. How can art museums engage our diverse communities that we call home in an authentic way? How can we engage the public in educational programs in the safest way for everyone? There are many lessons to be learned from the past – and museums like Plains Art Museum that have broad support and dynamic engagement strategies will provide the greatest impact going forward. Now and in the future, the best museums are nimble.
By responding to challenges, there is so much to be excited about! The Museum saw new programs and initiatives formed and activated in 2021. Your art museum is now a prolific presenter of virtual classes and programs, new video and social media content, and more opportunities that allow for engagement while at home, including deeply meaningful and enlightening podcasts, such as 5 Plain Questions, that engages Native American creative leaders and High Visibility, that engages contemporary artists in rural spaces. 5 Plains Questions is produced entirely by the Museum and High Visibility is produced through a partnership with Art of the Rural. These are free and accessible on our website, showing that art museums are much more than places to visit.
Your art museum is also diversifying our programming via a new initiative titled "Voices of Creative Change." With support from Arlette and Richard Preston and others, this emerging initiative will diversify our programming, exhibitions, and collections with new artists, unearth buried histories and connect audiences with the cultural pulse of our community. This initiative is vast, with projects like Empower Haiti – a fundraiser led by artist and activist Wess Philomé – as well as contributing vital content to the major exhibition, Gestural Expanse: Prints, Sculptures and Books by Chakaia Booker. Gestural Expanse fulfills the dream of this international art star to exhibit her work in all 50 states and also fulfills a need in our community of elevating the work of prominent African American artists. Everyone needs to see a bit of themselves in their art museum.
You might think of art museum employees as historians – and that would be true for many of us – however, we are also futurists, continually thinking about how we can propel our communities beyond today. What does the next 20 years look like in downtown Fargo-Moorhead? Where will families go for bonding and learning? Where will tourists first go when they come to town – where is the city's "front porch"? How will we create the next generation of thinkers, entrepreneurs, and innovators? With your support, your art museum can be that place. We invite you to join us in a more inspiring future.
– Andrew J. Maus, Director and CEO, Plains Art Museum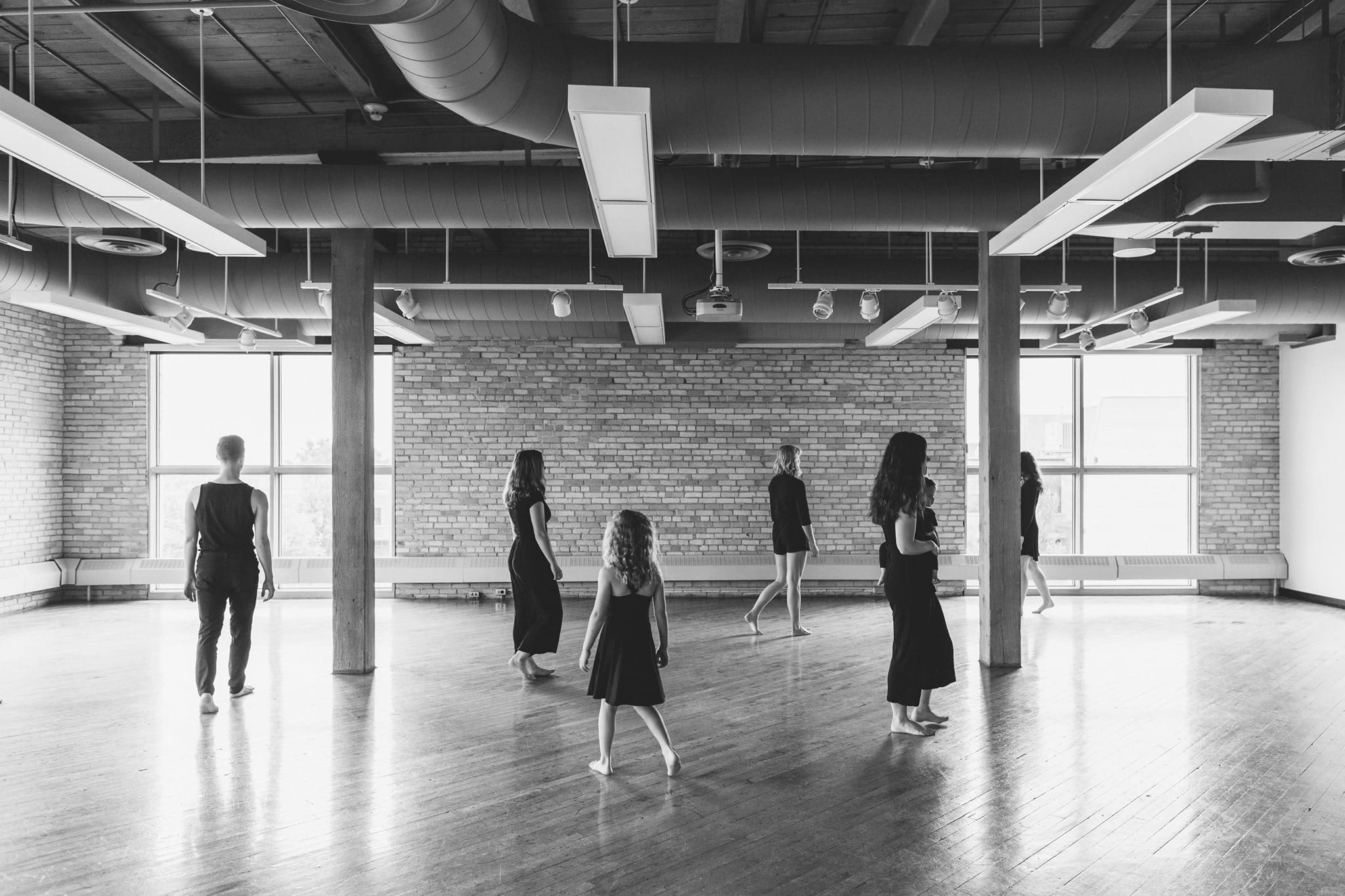 In the past year, Plains Art Museum has reflected on how we can provide our community with a space to take care of themselves. Art stretches beyond viewing and provokes thought and conversation. With the daily stresses intensified by health and safety concerns, we strived to find space in our physical and virtual spaces for programs that engaged with art in a new way. A way that was focused on healing and growth.
While many were still at home, the Museum offered a variety of virtual classes. A series of classes emerged, focusing on the physical act of making. During this time, we moved away from presenting a subject and demonstrating how to create it using a specified material. Instead, we offered the materials and discussed how to create work through mark-making and repetitive action. The Mindful Making series has included abstract painting and drawing courses.
We looked at previous programs and how they could serve a new purpose. Our garden spaces provide not only natural beauty in the urban environment surrounding the Museum, but also offer opportunities to steward a space together. The Pollinator Garden is filled with native plants and grasses that require time and affection to thrive. We offered our space to community members who shared a common goal and collaborated in caring.
Our most recent additions have focused on movement. Art does not appear on a wall or a pedestal but is made through a variety of motions by the maker. Reflecting on this, we introduced classes that positioned the viewer as a component of the work. Participants spent time viewing sculptures and prints in Gestural Expanse: Prints, Sculptures and Books by Chakaia Booker and were then encouraged to respond in movement. There was no predetermined choreography, but a focus on intent and response with the body.
Moving forward, the Museum will continue to offer opportunities with similar intent. We invite you to participate in Read Between the Lines book club! Our first reading will be Visual Culture by Howells, Richard, and Joaquim Negreiros, a text that provides a foundation for critical analysis when viewing artwork. Our winter 2022 sessions will be held on February 8th, March 8th, & April 12th.
– Alatera McCann, Community Programs Coordinator, Plains Art Museum