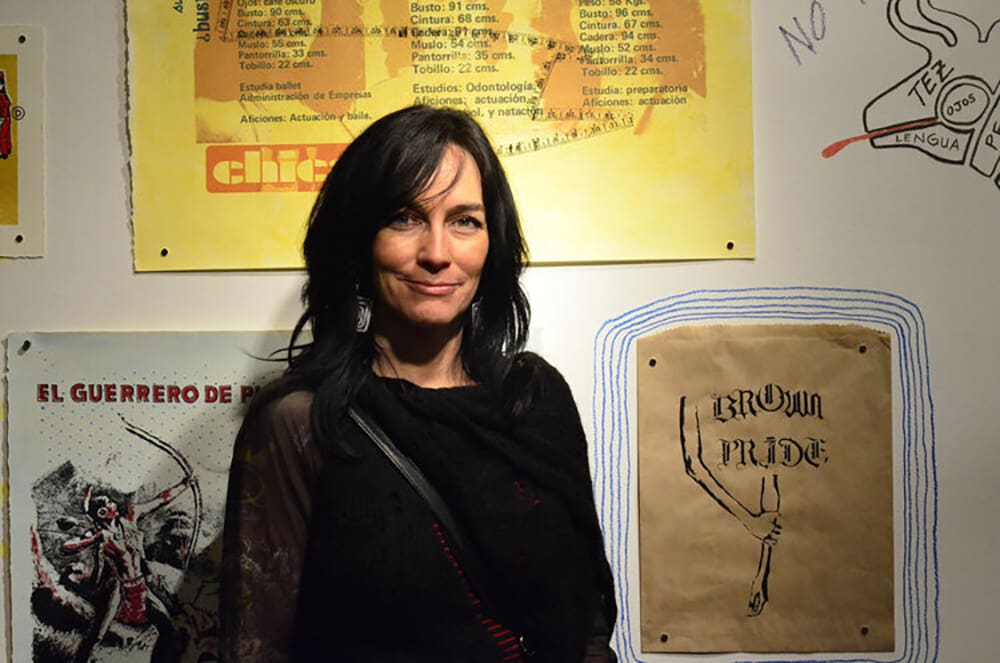 Maria Cristina Tevera
July 12-15, 2022
Stop by Hannaher's, Inc. Print Studio to meet Minneapolis-based artist Maria Cristina (Tina) Tavera. During the week of the artist's residency, Tavera will create fine art editions through a variety of printmaking processes. Check Plains Art Museum's social media to learn about daily activity and stay tuned for information on a community workshop.
Minneapolis-based artist, Maria Cristina (Tina) Tavera investigates the constructions of racial, ethnic, gender, national and cultural identity via numerous mediums including printmaking, installation, and public art. The artwork focuses on the Latinidad within the United States. Through an ethnographic lens, she identifies and examines cultural signifiers determined by our society on how people define themselves and their cultures in everyday life.
Her artwork can be found in the collections of the Weisman Art Museum, Plains Art Museum, Oglethorpe Museum, Tweed Museum of Art, Minnesota History Center, and the Biblioteca Central de Cantabria, Santander, Spain. As an independent curator, she prepared the international exhibition Sus Voices: Women Printmakers in Mexico at Highpoint Center for Printmaking, Minneapolis, Minnesota, and was co-curator for American Art: Its Complicated at the Minnesota Museum of American Art ("The M"). Her writings have been published by Walker Art Center, Minneapolis Institute of Arts, as well as the book, Mexican Pulp Art.
Artwork by Tevera is on display in La Liñea: 22 Years of Grupo Soap del Corazón through August 13.