Currently, there are no Artists in Residence.
Past Artists
Katy Seals
October 7 – 12, 2019
Stop by the Center of Creativity during regular business hours to observe and visit with Katy Seals during his residency.
Katy Seals (b. 1985) received her BFA from the University of Mary Hardin-Baylor and her MFA from the University of Oklahoma. Seals has exhibited her work in China and throughout the United States and is collected by the Harvard Museum of Art. Seals served as Assistant Professor of Printmaking and Drawing at East Central University in Ada, Oklahoma and currently resides in Austin, Texas. She is a co-founder of the "Bump-It Mafia," a printmaking collaborative that advocates for the benefits of being positive role models for younger female artists just starting out in their career.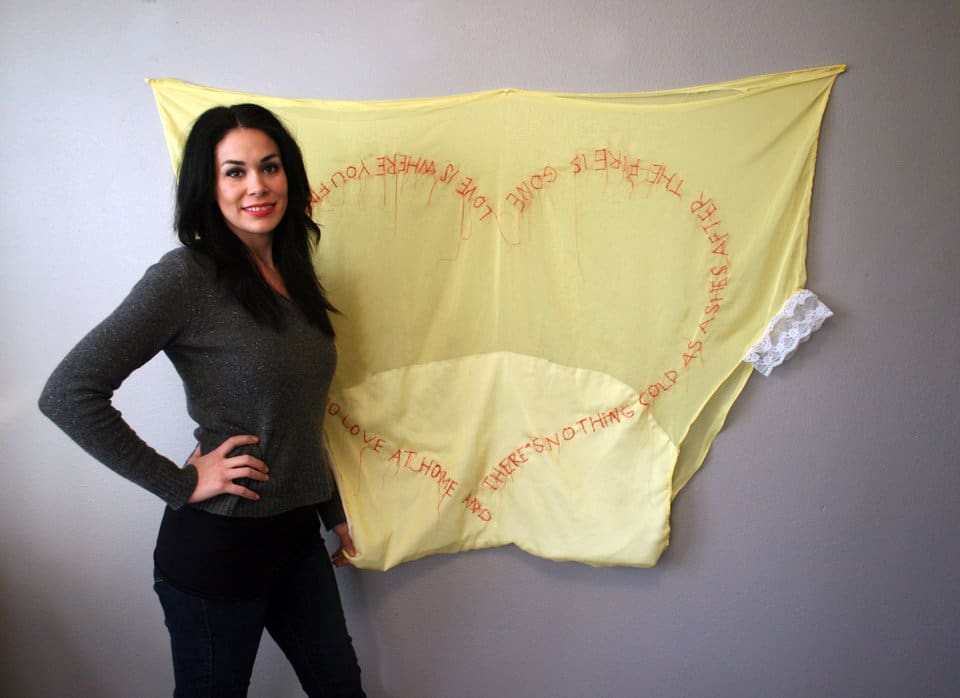 Exhibition: (Un)common Threads: John Charles Cox & Katy Seals
September 12, 2019 – January 5, 2020
Screenprinting Salon with Katy Seals
October 8 & 9, 6 – 9 PM
$65 / $52 members
This water-based screenprint workshop will focus on approaches that are less toxic and more fun! Through hands-on demonstrations, learn how to use common household items as part of your screenprinting practice. Registration opens soon.
Artist Talk: John Charles Cox and Katy Seals
Thursday, October 9, 6 PM • Free
Artist in Residence Katy Seals and John Charles Cox will discuss work in their two-person exhibition (Un)common Threads.
Artists in residence are generously sponsored by the Bush Foundation.